Diwali is the Indian festival of lights, crackers and sweets. People all over the nation celebrate the festival with a lot of fun. From cleaning houses to buying new stuff and meeting their friends, there is a list of tasks people tend to complete during the Diwali season.
Chandigarh, the beautiful city, is all ready to celebrate the festival of lights with great zeal. However, no celebration is complete without good food. And this is true in the case of Diwali also. Good food equates to a good mood. However, it is an uphill struggle to find the perfect restaurant to make the most of your Diwali celebrations.
No worries!
We have listed some of the best restaurants in Chandigarh where you can enjoy scrumptious Diwali specials.
5 Best Restaurants in Chandigarh To Try This Diwali
1. Virgin Courtyard
Located in sector 7, Virgin Courtyard is one of the famous Italian restaurants ideal to enjoy your Diwali lunch or dinner. The eye-catching Mediterranean ambiance, delicious Italian food, budget-friendly rates and top-class customer service are all that can make you fall for this restaurant.
The restaurant gives you the feel of having food in the Mediterranean region—all thanks to pebble paths and an open sunlit courtyard.
Painted in shades of white and blue, the place provides a luxury dining experience and beautiful indoor and outdoor seating. The restaurant offers some of the best dishes like Ravioli, Tiramisu, Risotto and Sangria that you should not skip.
Address : SCO 1A (Backside), Madhya Marg, Sector 7, Chandigarh
Must Try : Ravioli, Tiramisu and Risotto
Service Options : Dine-in, Takeout & Delivery
Operational Hours : 11:00 am to 11:30 pm
2. The Great Bear
Are you hoping to have a blast during the festive season? If yes, The Great Bear
is the one-stop destination. Those who have been living in the city for quite some time must know The Great Bear Well.
It is a famous hangout place situated in sector 26, Madhya Marg, Chandigarh. Whether you want to celebrate Diwali or host a family gathering, The Great Bear is a go-to place to make your events more memorable and special.
This best restaurant in Chandigarh is known to serve North Indian, Italian and Continental cuisines. This effervescent place offers freshly brewed beer and mouth-watering food choices. From happy hours to tempting dishes, this place is a foodie's paradise on the planet.
Address: 32, Madhya Marg, Sector 26, Chandigarh
Must Try: Mutton platter, Peach beer & Murgh malai
Service Options: Dine-in & Takeout
Operational Hours: 12:00 pm to 1:00 am
3. JW Marriott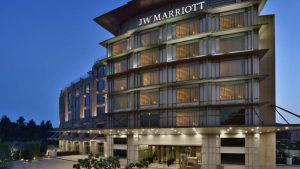 JW Marriott is a 5-star hotel located in sector 35. The hotel houses some of the best eating points, including The Cafe @ JW, 35 Brewhouse, Saffron, and Marriott On Wheels where customers can enjoy multiple cuisines.
From a full bar to live entertainment and outdoor seating, the hotel offers everything to light up your Diwali festival. With its beautiful interiors, blissful environment and high customer service, it is the finest eating point in Chandigarh for people who wish to taste something delicious.
Address : Plot No: 6, Dakshin Marg, 35B, Sector 35, Chandigarh
Must Try : Paneer tikka, Biryani & Peeli Dal Tadka
Service Options : Dine-in, takeout & delivery
Operational Hours : 7–11:30 PM
4. Pirates Of Grill
This Diwali enjoy the delicious buffet at one of Chandigarh's best barbecue restaurants—Pirates Of Grill. Enjoy unlimited Chinese and North Indian food items without breaking the bank.
Pirates Of Grill is a one-stop destination for food lovers. This pirate-themed restaurant serves delicious vegetarian and non-vegetarian food items, cocktails, mocktails and other beverages. It is a great place to enjoy Diwali with your loved ones. Everything from starters to main courses and desserts is very tasty and tempting.
Address : Elante Mall, 178A, Purv Marg
Must Try : Paneer tikka, soup, salads, and phirni
Service Options : Dine-in, takeout & no-contact delivery
Operational Hours : 12–4:30PM & 6:30–11:30PM
5. Swagath Restaurant And Bar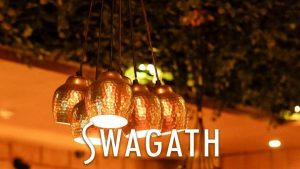 Make your Diwali more special and fun with Swagath Restaurant And Bar. Located in sector 26, this best restaurant in Chandigarh serves some of the best food items like Indian Mughlai, Mangalorean, Chettinad, Malabari, and Chinese.
It is a seafood paradise where you can have some authentic dishes and delicacies.
The place also serves meaty delights, both chicken and mutton.
The restaurant is not just confined to the food menu. It serves a vast variety of beverages ranging from cocktails to mocktails, shooters, beer and wine.
It is one of the most hygienic places to spend quality time with your friends or family members.
Address : Madhya Marg, Sector 26, Chandigarh
Must Try : Chilli Chicken and Garlic Pepper Chicken
Service Options : Dine-in, takeout & delivery
Operational Hours : 11 am to 12 am
Let's Wrap Up
This Diwali make your business stand out in the crowd with Trusted Business Reviews—the best platform to list your business. The platform bridges the gap between businesses and potential customers. Whether you run a restaurant or any other business, you can list your business on Trusted Business Reviews without any hassle.